Set Up your Home Office for Productivity with your Mac and iDevices
For the past several months, many people have had to adjust to working from home. This guide will go through the different ways you can make the most of your iMac or Macbook and your iDevices to optimize your home office setup for work-at-home productivity.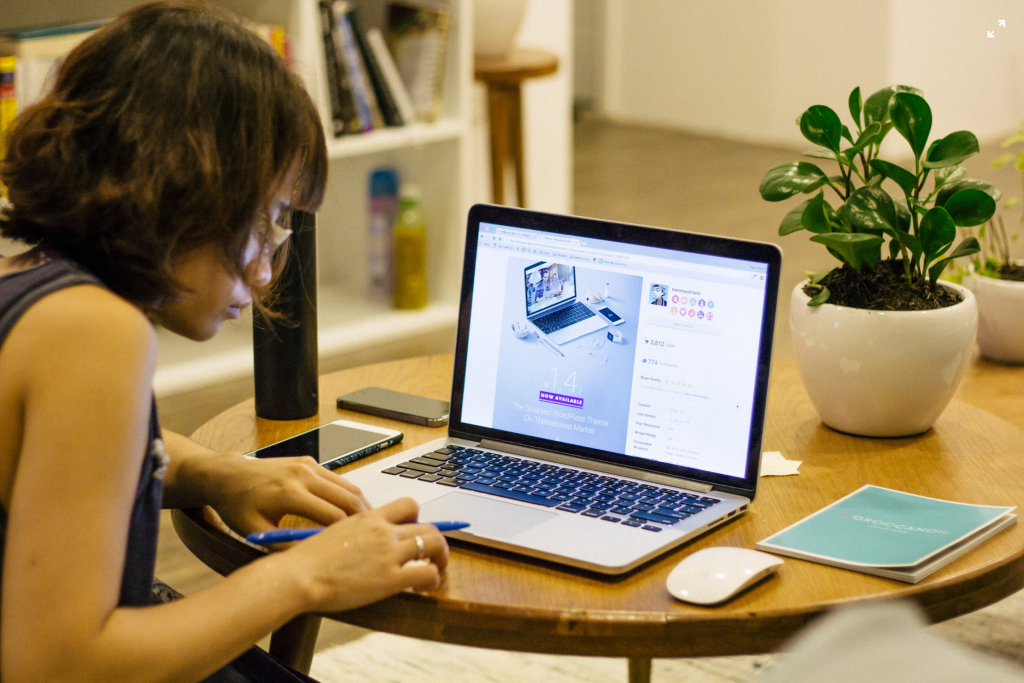 There is a lot that goes into a comfortable and productive home office environment. For example, furniture could certainly be a topic all its own; you need a comfortable chair, enough desk/workspace, good lighting, shelving and the appropriate organizational equipment like drawers, bins, and desktop organizers. In this guide, we will focus on the setup of your computer and devices.
Screen Real Estate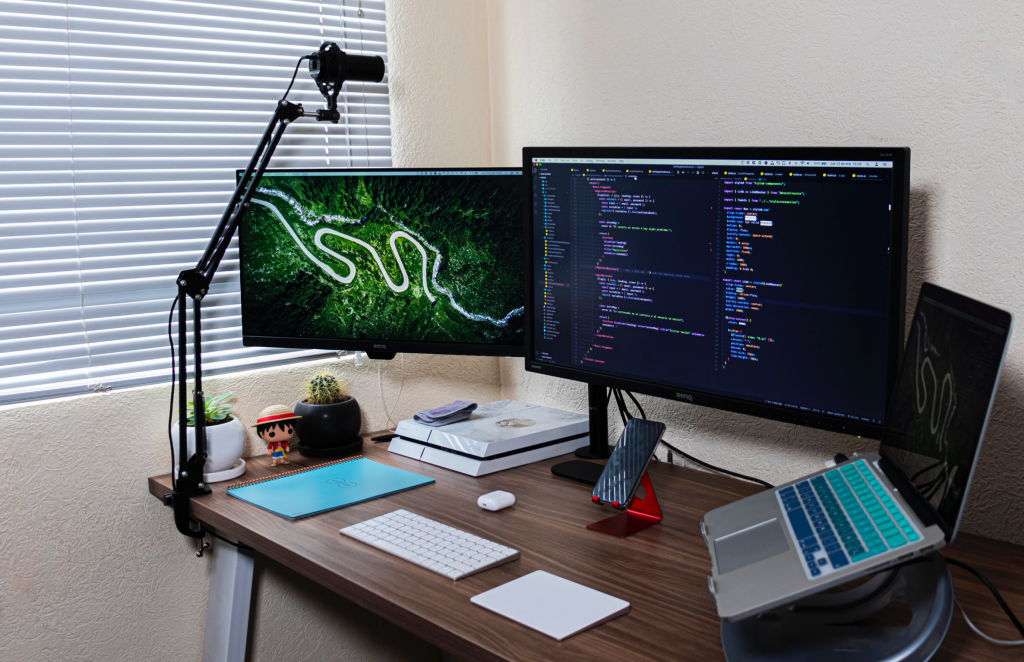 Different jobs will have different screen space requirements. Also, how much screen space you need to maximize your productivity can definitely come down to personal preference. Some people will require no less than two, high resolution, 27″ monitors that they can use to see everything. Some can get by using a single 11″ laptop screen.
Many people who have found themselves working from home, who never had to before this year, are likely using a laptop with a 13″ display. For some, this works just fine, but if you find yourself piling windows on top of each other, searching through these piles to find the one you need, then you may want to expand your screen real estate.
For Mac users there are several options for adding more display space to your home office setup. We will outline some options for using devices you may already have, and options that involve upgrading to something new.
See also: How To Organize Your Mac Desktop
iPad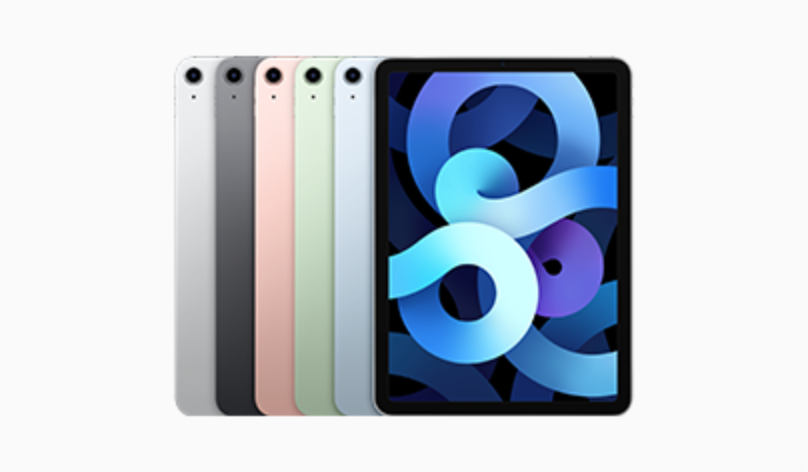 The nice thing about the iPad option is that, of course, you still get to use it as an iPad when you aren't using it as part of your desktop setup. iPads can be super convenient for both work, especially when paired with a bluetooth keyboard or an Apple Pencil, and for everyday personal use to browse the internet, play games and watch your shows.
If you are working from home and want to get out of your office, you can easily change locations with an iPad and do some work at the kitchen table, or from your couch or bed. This option could be appealing for those people who have an iPad, or for those who have been considering one of the newest iPads: the affordable iPad (8th generation) or the colorful new iPad Air (4th generation) coming next month.
We outline a couple of options for how you can incorporate your iPad into your home office setup.
Use iPad with Sidecar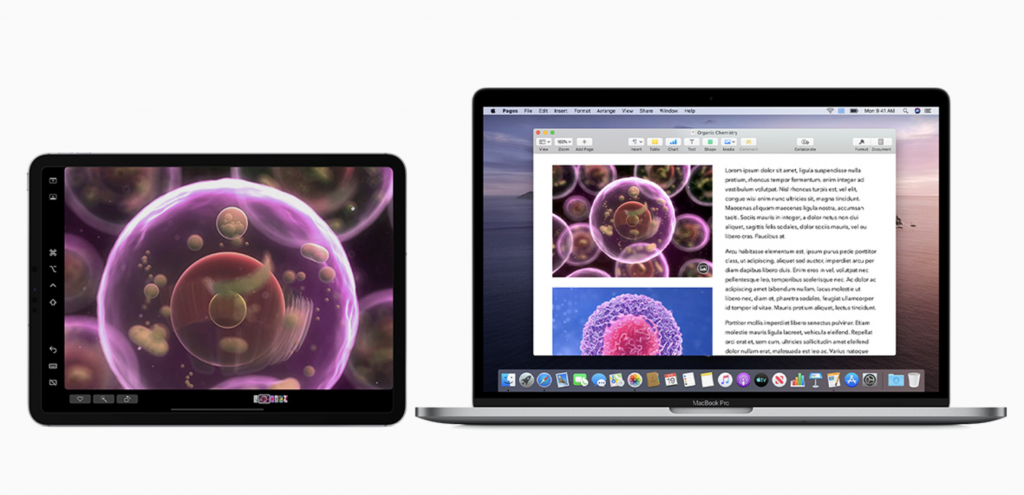 If you are running macOS Catalina on your iMac or MacBook, and you have a reasonably new iPad (iPad 6th gen., iPad mini 5th gen., iPad Air 3rd gen., or any iPad Pro), you can add it as another display using Sidecar. Sidecar will allow you to use your iPad's screen just like an external monitor. Your iPad's display will show another virtual desktop.
To use Sidecar: Click the AirPlay icon in the menu bar on your Mac, then choose the option to connect to your iPad.

See also: Sidecar: Unable to Connect to iPad: The Device Timed Out, Fix
Certainly this option will be better for those with an iPad that has a larger display like the iPad Air or one of the iPad Pros. Sidecar works with iPad mini (5th gen.), if you like.
See also: iPhone or iPad Bluetooth not Working? How to Fix
In addition, if you would like to make your iPad part of your display setup, there are stands and monitor arms for iPad. Some of these are just for your iPad, whereas other options look like a monitor stand with a separate arm for your monitor, and another for your iPad.
See also: Sidecar Not Working? How To Troubleshoot
Use iPad and Mac Separately
Another option if you have an iPad is to just set up your iPad with a Bluetooth keyboard next to your Mac. You will have the two, separate screens just with two separate keyboards controlling them.
This solution works pretty nicely because with the current versions of macOS and iOS, you can use Universal Clipboard to seamlessly copy on one device, then paste on the other. This makes it really nice to use iPad to take notes, typed or handwritten, and then, if you want to incorporate those notes into your work on your Mac, just copy them on your iPad, then paste on your Mac. This feature also works for copying and pasting images.
See also: How To Fix An iPad Pro That Keeps Restarting
iMac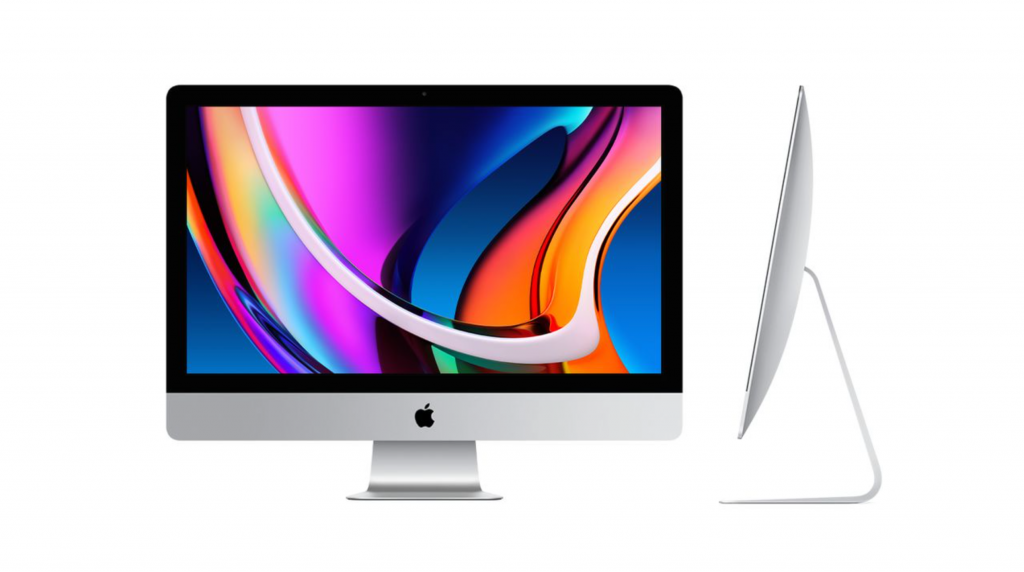 If you already have a 27″ iMac, you may already be set for screen space. If you have an aging MacBook or an older iMac, you might be looking to upgrade. The iMac currently comes in 21.5″ and 27″ display sizes. The 27″ iMac is new and has some impressive display specs like a 5k Retina display with True Tone technology and a nano-texture glass option to reduce glare.
The major downside to the iMac option is that it is pretty much stuck on your desk. If you like to do work from different locations in your home, you may want to stick to more mobile options. If you are leaning towards the iMac, you also have the option to purchase a kit which allows you to mount the display (the iMac itself) like any other monitor so that you can attach it to an adjustable display arm.
External Monitor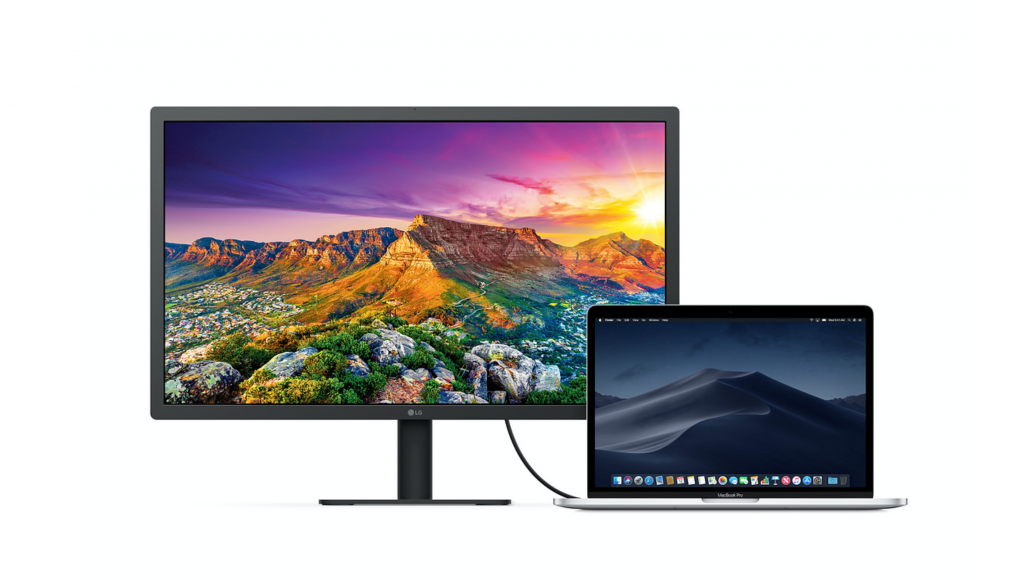 If you have a MacBook laptop or even if you have an iMac, one of the most straightforward ways to increase your screen space is to purchase a monitor. There are many different size monitors at a variety of price points.
Before purchasing a monitor to add to your home office setup, you will need to consider what yours needs and preferences are. Some people have a very strong preference for a monitor with very high resolution. Most Mac users will be used to using a Retina display. Although a step down in resolution from most Macs, a UHD monitor should have a satisfactory resolution for all but the most particular user. You can find a decent 27″ UHD monitor in the $300 – $400 range.
Monitors are maybe the best solution to increase your home office screen real estate. You can simply plug them into your MacBook when working at your desk, and still be free to take your MacBook with you when you want to change locations. There are many different options for mounting your monitor using adjustable mounting arms so you can adjust the height and angles to suit your comfort.
See also: iPad Pro Smart Keyboard Says "This Accessory Is Not Supported By This Device"
Other Considerations
Many things go into a comfortable, productive home office arrangement. Briefly, here are some other things to consider.
Keyboard
If you are using a MacBook, you may want to purchase a Bluetooth keyboard. This allows you much more freedom to arrange your desk the way you want, or even need, for your comfort and health. You won't need to get an Apple brand keyboard and you should be able to find a decent keyboard for $30-$50.
See also: USB Keyboard Not Working On Your Mac? Fix
Speakers and Headphones
Many people like to have some kind of music playing while they work. Others would like to drown out all distraction with either music or some kind of white noise. A lot of people who are working from home now have kids (or other adults) at home and would like to drown out distracting noises.
Investing in a nice speaker or a good set of headphones could be well worth it when it comes to enhancing your productivity by reducing distractions.
Lighting
Good lighting can be important for many reasons. You don't want glare on your monitors, you need sufficient lighting to read papers, or you may need good lighting for your Zoom meetings. You should have enough light sources from lamps, windows or ceiling lights.
See also: How to Install Zoom on your Mac
The absolute best lighting is lighting you can adjust. A Nice affordable option are dimmable LED bulbs by Philips called SceneSwitch which work in standard fixtures and can be dimmed just by switching the lamp or ceiling fixture off and then on again. The coolest option is smart lights. You can control these from your phone. With smart lights you can adjust the brightness, the warmth and even change them to rainbow colors to suit your mood. Philips makes Hue smart lights which are pretty awesome, but cost significantly more than regular light bulbs.
The author's current setup.
See also: Sound Not Working On Mac? Fix