macOS Monterey Install or Update Problems? How to Fix
macOS Monterey is here and a lot of users want to install the newest Mac operating system. However, several users have reported that they are unable to install or update to macOS Monterey. The purpose of this article is to help you with fixing common Monterey install or update problems.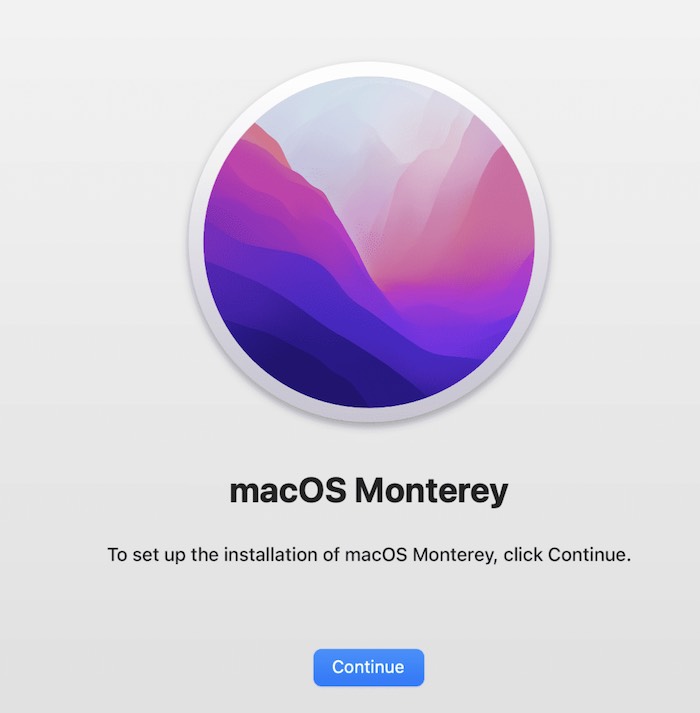 You can run into various problems when you attempt to upgrade or install macOS Monterey. For example, you might receive an error message, or the updating or downloading process may seem slow, long, and stuck. Most of the common problems can be fixed easily.
It is important to keep your Mac updated. See also:
1. Is your Mac compatible?
The first step is to check if Mac meets the minimum system requirements for running macOS Monterey. These Mac models can run this update:
MacBook, early 2016 and later
MacBook Air, early 2015 and later
MacBook Pro, early 2015 and later
Mac Pro, late 2013 and later
Mac Mini, late 2014 and later
iMac, late 2015 and later
iMac Pro, 2017 and later
You may also want to check Apple's website explaining which specific Mac models can support the macOS Monterey update.
2. Check your Internet connection
Is the update taking a long time? Please ensure that your Mac is connected to the Internet. For example, a slow or busy Wi-Fi network might cause issues with the installation. Ensure that your connection is reliable and stable. You can try these:
If you are using Wi-Fi, move your computer closer to the router/modem.
Restart your router and modem. Unplug the power cable, wait 30 seconds and replug it.
Restart your Mac.
If you are having connection issues, you may see these articles:
3. Disable VPN, Antivirus Software
If you are trying to download macOS Monterey from behind a VPN, you may experience issues. Turn off VPN and then try again.
Furthermore, if you are using a third-party antivirus app, remove it and then try again. Your Mac does not need antivirus software.
And lastly, if you are using third-party disk cleaners, optimizers, remove them and then try again.
4. Make space
To upgrade to Monterey, you need enough space on your Mac's hard drive for the installation to occur. Please ensure that you have more than 20GB of free space available. You can check the amount of available storage space by going to the Apple menu > About This Mac > Storage. You can free up storage by optimizing your storage space. Again go to the Apple menu > About This Mac > Storage and click Manage. You will see several recommendations that you can follow. See also:
5. Check system status
It is possible that everything on your side is working but instead Apple servers could be to blame. Apple's update servers are experiencing an issue and could be down for some users because Apple's servers may be under heavy load when a lot of Mac users are trying to update all at once. This will cause you to have problems.
You can easily check this. Simply visit the Apple system status page. If you see a green dot icon for "macOS Software Update", then this means that everything is working, and you should be able to download and install the update. However, if you see a red or orange dot, the problem lies on Apple's end. There is little you can do. You should wait for Apple to fix it. This page will let you know when the problem is fixed.
6. Use Safe Mode to install
Turn on Safe Mode on your Mac and try to install in Safe Mode. This can fix your problem if, for example, a third-party app is interfering with the update.
How you put your Mac in Safe Mode is easy. The first step is to determine if you have an Intel-based Mac or a Mac with Apple silicon. The procedures differ. You can check this by going to the Apple menu > About This Mac.
Macs with Apple silicon
Turn off your Mac.
Press and hold the power button until the startup options appear.
Select your startup disk (e.g., Macintosh HD) and press and hold the Shift key and click "Continue in Safe Mode".
Macs with an Intel processor
Turn off your Mac.
Turn on your Mac and immediately press and hold the Shift key.
Keep holding the Shift key until the login screen appears.
You may need to log in twice. This is also normal.
Now your Mac is in Safe Mode. Your Mac will be slower in Safe Mode, this is normal. Now try to install macOS Monterey by going to System Preferences > Software Update. See this if you cannot turn on Safe Mode.
To leave Safe Mode, simply restart your Mac.
See also: