The iTunes Store is Unable to Process Purchases at this Time, Fix
Several users have reported that they are unable to connect to the iTunes Store and they receive the following error message when they attempt to make purchases and install updates to apps. Affected users keep getting a popup message that says:
The iTunes Store is unable to process purchases at this time. Please try again later.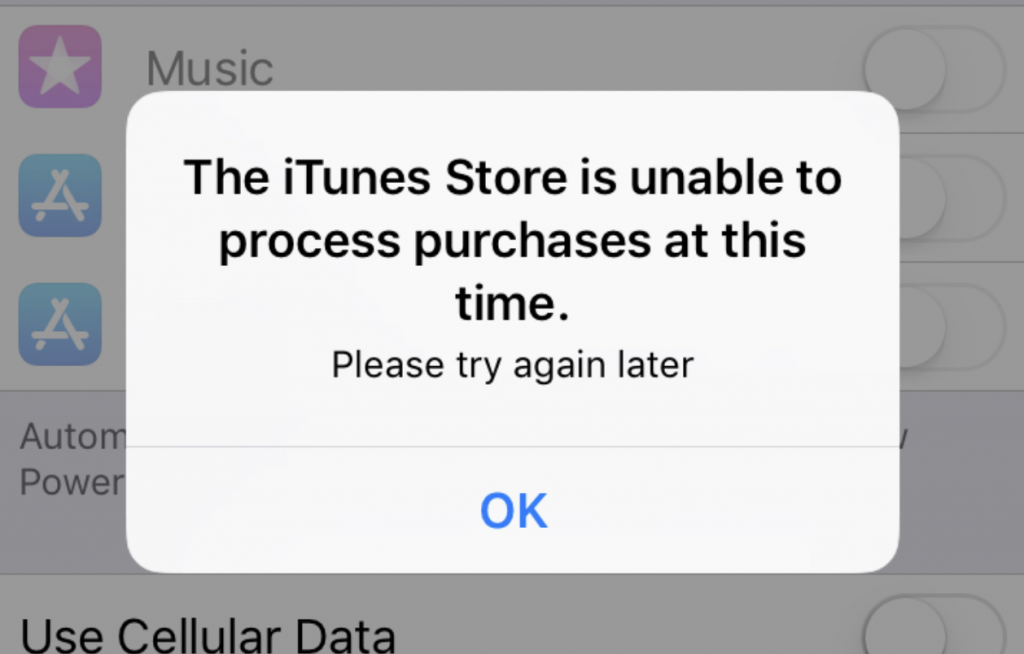 If you are having this problem, you will not be able to download or update apps and various content. In this article, I explain how you can troubleshoot this problem.
See also: App Store: Unable to Download App? Fix
It seems that you may be having this issue on your iPhone, iPad, Apple Watch, or Mac. It also appears the App Store, iTunes Store, Apple Books, and Apple Music users are affected. Some users have said that they see the above error message when they want to open an app.
Before you do anything, restart your device that is giving this error message. After restarting, try to access the App Store again.
See also: Automatic App Updates Not Working, Fix
1. System Status
It is possible that the system (Apple's servers) may be experiencing a problem. You can easily check whether any Apple service is experiencing downtime, interruptions, or outages. Here is how:
Visit the Apple system status website [direct link].
Then check to see if there are issues with the App Store, Apple TV, iTunes U, iTunes Store, Apple Books, and Mac App Store.
If there are issues, just wait for Apple to fix the problems.
2. Update
Ensure that your operating system is up to date. Here is how you can update your devices:
iPhone or iPad: Go to Settings > General > Software Update.
Mac: Click System Preferences and click Software Update.
Apple Watch: On your watch, click Settings > General > Software Update. You can also update your device using your iPhone by going to the Watch app > My Watch > General > Software Update.
3. Date, time, and time zone
Ensure that your date, time, and time zone are correct. Here is how you can check and make adjustments if needed. You can also turn on "Set Automatically":
iPhone or iPad: Tap Settings > General > Date & Time.
Mac: System Preferences > Date & Time.
See this article if the option to set date and time automatically is grayed out.
4. Connection
Make sure that you can access the Internet on your computer or iOS / iPadOS device. If you are having connection problems, you can troubleshoot:
On your iPhone, iPad, or watch, turn on Airplane Mode, wait 10 seconds and turn off again.
On your Mac, turn off Wi-Fi and wait a few seconds and turn it on again.
Restart your router/modem.
Ensure that your Internet connection is active. Call your Internet service provider for further help. They may be having a local outage.
Reset your network settings. Note that this will delete all of your network settings such as your saved Wi-Fi passwords etc.
Please also see the following articles if you are still having connection problems:
5. Sign out and then sign back in
Singing out and then signing back in may fix your problem. We will sign out of App Store or iTunes Store. And restart the device and then sign back in. Here is how:
On your iOS device, open the iTunes Store app. Tap the Music tab. Scroll down and click your Apple ID and then tap Sign Out.
On your Mac: Open the App Store app. And then click Store (top menu bar) and then click Sign Out.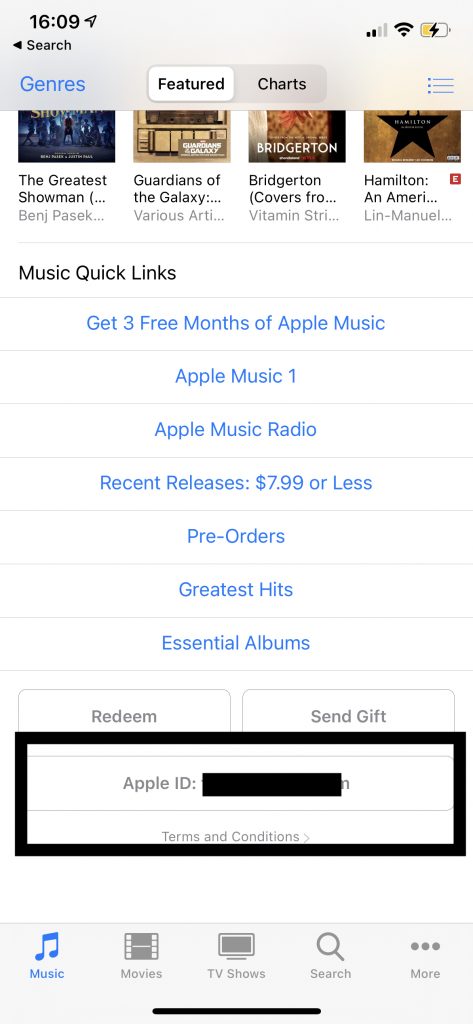 Now restart your device.
Now, on your device, open the App Store app or iTunes Store and then sign back in using your Apple ID and password.
See also: